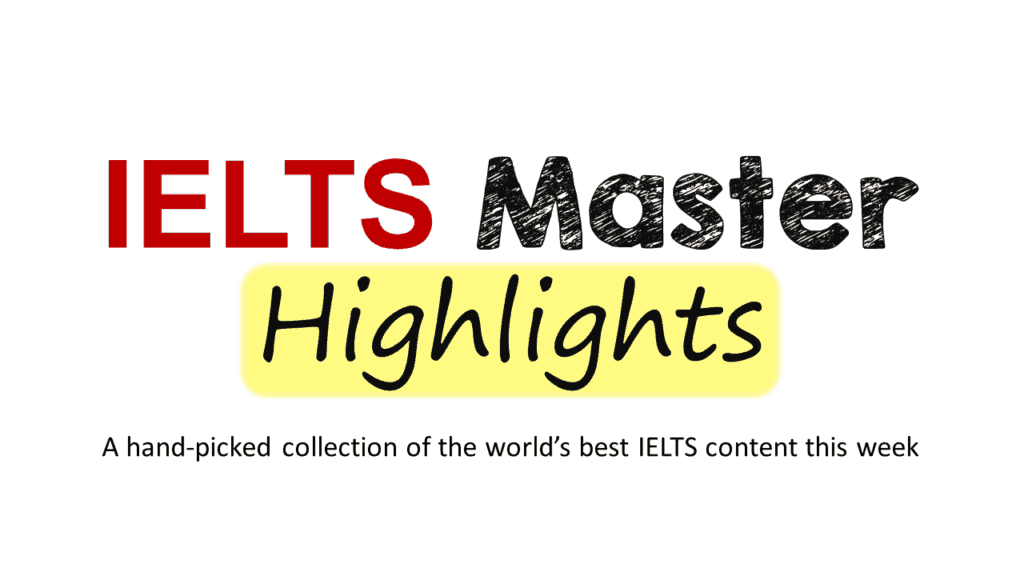 With the weekend coming up, I thought I'd share my favorite IELTS articles and practice content from this week. Some of them will be from this site and others from around the web.
I want you to have the best practice possible, no matter where it's from.
Know other good articles or content? Let me know in the comments!