Hi there,
I'm Lee, the lead teacher at IELTS Master.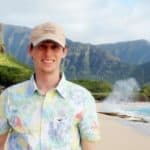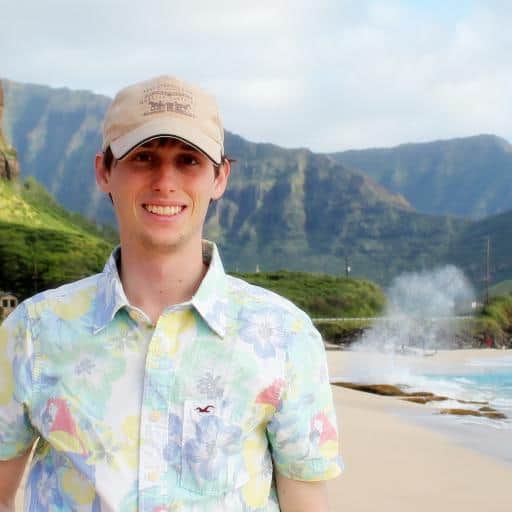 Today, I want to tell you about a writing improvement technique that I've used to help advanced IELTS students boost their writing ability.
The technique is simple, and it's shockingly effective if you do it right.
With this technique, you don't need a teacher. You can use it on your own. You just need the right material.
Strangely, this technique isn't very popular in the IELTS preparation field. As far as I know, it's been almost completely ignored by IELTS textbooks, teachers and courses.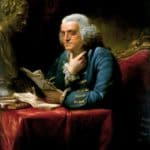 This technique is famous among professional writers because it's so effective. These professionals will get fired if they're not good enough at writing. They trust this technique to improve their ability and keep their jobs safe.
So what is this mysterious technique?
…
…
…
It's called copywork.
It is not a new technique. It's been used by famous writers throughout history.
But it is amazingly effective. And it's surprisingly simple.
How to use copywork to improve your writing skill
There are only a few steps you need to do for copywork. It's very straightforward.
I'll teach you the steps now. It will only take 1 minute to explain.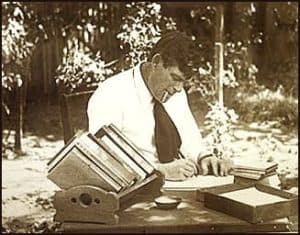 But before I explain the steps, you should know that copywork is hard work. This is good. No serious athlete goes to the gym to do "easy" exercise and expects to get results. And no professional sports player practices the "easiest way" and expects to get better.
If you really want to improve your writing skills, you have to work hard.
Copywork is hard, and that's good. Most importantly, it's effective.
Are you ready to learn how to do copywork?
…
…
Yes?
First, make sure you have the right material. Without this, your copywork will be useless, and maybe even make you worse.
The most important material you must have is high-quality, high-level writing samples.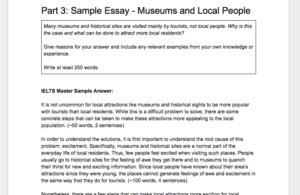 By high-quality, I mean that the writing should not have any mistakes. It should be written by someone who is a good writer. And it should be IELTS style (not just from any native English speaker).
By high-level, I mean that the sample should be the level you are aiming for, or a bit higher.
The writing shouldn't be too difficult. Using Shakespeare for copywork won't be meaningful.
But the sample writing also shouldn't be too simple. If you're aiming for a Band 8.0 on the IELTS writing test, overly simple writing will be a disaster.
You need to find sample writing that's just right.
After you find a task and sample answer, you're ready to start (if you need help finding a good sample answer, keep reading).
How to do IELTS-style copywork step by step
Here are the five steps for IELTS-style copywork. Read through all of them before you start and be sure to follow each one carefully. Note that the final step is optional.
Look at the IELTS writing task and generate your own ideas. Do this before you look at the sample answer.
Carefully read the sample answer out loud. Make sure you understand it.
Use a pen and piece of paper to slowly copy the sample answer. Using a computer isn't as effective for learning, so make sure you write things out by hand.
Finally, compare the ideas in the sample answer with the ones you thought of before. Also analyze the vocabulary, sentence structure, style, and grammar that the sample answer used.
Optionally, write your own answer using your analysis of the sample answer.

That's it! Easy, right?
You can repeat this for as many tasks as you want. For every copywork training you do, your IELTS writing skill will improve. You'll develop better vocabulary usage, grammar, style, and most importantly, a "sense" for what advanced writing should be.
If you want, you can stop reading here. Just do this copywork training every day and you will become a much stronger IELTS writer. I'm very confident in that.
Copywork is a simple, straightforward technique that practically guarantees success.
Finding Good Sample Writing
Unfortunately, there's one big problem for many people when using this method. You might have thought of it by now.
It's the sample writing.
More specifically…
Where can you find high-quality, high-level sample answers?
I know this is a problem because I've tried searching for my students. I looked everywhere: Cambridge IELTS textbooks, other teachers, Facebook groups, the official IELTS website, other websites, etc.
Sure, there was some good stuff here and there, but most of the sample writing either was too simple for my students, had mistakes, or lacked any kind of analysis.
Maybe you've had a similar experience.
Fortunately for you, the search for good sample writing was so frustrating that at IELTS Master we decided to write sample answers ourselves.
And then we discovered that we could do even more.
So we turned our sample answers into complete sample answer lessons.
And now I want to share these lessons with you.
Introducing…
IELTS Writing Weekly
Band 8+ IELTS Writing Lessons Every Week
IELTS Writing Weekly is a writing lesson program for advanced IELTS students who are aiming for a Band 7.5 or Band 8 on the IELTS test and want a truly effective way to improve their writing ability.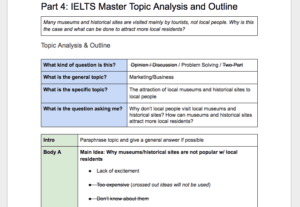 Join and get a new writing lesson every week that includes…
Band 8+ sample answers that follows the familiar IELTS Master writing style
High-quality writing questions (academic and general)
Planning templates to help you analyze the task accurately and generate ideas
Detailed looks at IELTS Master task analysis and idea generation
Vocabulary Banks highlighting high-level lexical usage
Join now for only $29 a month. There are also longer options for those who would rather make a one-time payment.
6 Month Plan
---
$89
✓ One-time payment
✓ Band 8+ sample answer lessons
✓ Academic and General
✓ Planning templates for task analysis

✓

Vocabulary Banks

✓

Weekly Lessons

✓

7-day guarantee

3 Month Plan
---
$49
✓ One-time payment
✓ Band 8+ sample answer lessons
✓ Academic and General
✓ Planning templates for task analysis

✓

Vocabulary Banks

✓

Weekly Lessons

✓

7-day guarantee

View a Sample Lesson
Never Search for Sample Writing Again
IELTS Writing Weekly is set up so that you'll never have to search for sample writing again. You'll receive a steady flow of writing lessons. And the sample writing is all written by IELTS experts who are highly trained in English teaching and writing methods, not untrained native speakers.
Improve your English "Sense"
When you use IELTS Writing Weekly with the copywork technique, you can develop a writing "sense". Because you're studying expert writing through copying it by hand, you'll absorb some of the style, word usage, and more. Before you know it, your writing skill will have improved dramatically.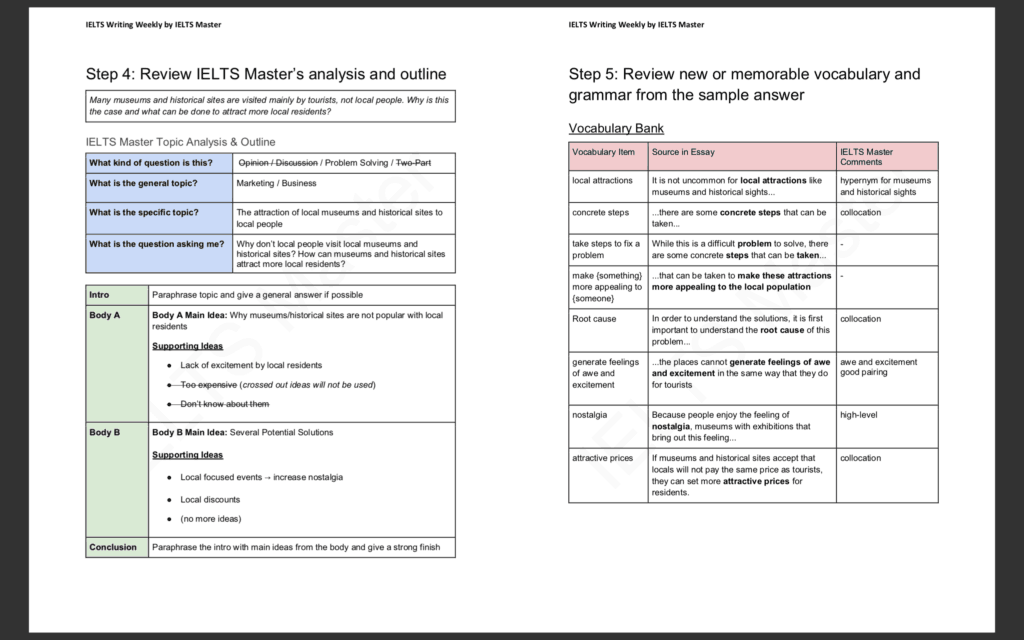 Learn Advanced Writing Like a Professional
There's a reason that people have learned high level writing like this for over a thousand years. In fact, you may have experience with this method from your early childhood. The method has lasted so long because it's simple and effective. If it didn't work, there's no way it would have been passed down from generation to generation of writers.
---
7-day Satisfaction Guarantee
This is simple. If you don't love the lessons, just send an email to support@ielts-master in your first 7 days and we'll refund 100%, no questions asked. There's no risk.
---
Join Now for a New Lesson Every Week!
6 Month Plan
---
$89
✓ One-time payment
✓ Band 8+ sample answer lessons
✓ Academic and General
✓ Planning templates for task analysis

✓

Vocabulary Banks

✓

Weekly Lessons

✓

7-day guarantee

3 Month Plan
---
$49
✓ One-time payment
✓ Band 8+ sample answer lessons
✓ Academic and General
✓ Planning templates for task analysis

✓

Vocabulary Banks

✓

Weekly Lessons

✓

7-day guarantee

Frequently Asked Questions:
Is this for Academic or General? Both!
Does this cover Task 1 or Task 2? Our main focus is on Task 2 (the essay) because people tend to have more trouble with it. If there is enough demand, we can also include Task 1. Send an email to support@ielts-master.com for more information.
Can I request a Writing Question that I want answered? Absolutely. We can't guarantee it will make it into the next week, but you're more than welcome to send a request. We will definitely give priority to tasks that have multiple requests from different people.
How will I receive the lessons? Lessons be sent to your email every week starting on the day you join the program.
Are the 3-month, 6-month, and 1-year plans a subscription?No, these plans are one-time payments. At the end of the plan, you will just stop receiving the lessons.
Can I cancel the flexible plan anytime? Of course. When you sign up, you'll receive an email that has a link you can click to cancel
If I cancel the flexible plan, can I sign up again? No problem.
How can I pay? Visa, Alipay, Mastercard, American Express, PayPal
What currency is the payment in? USD
If I have questions, can I contact IELTS Master? Definitely. We're here to help. Just send an email to support@ielts-master.com