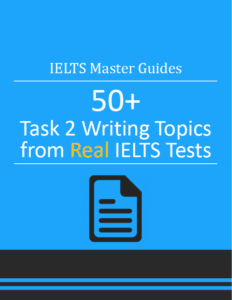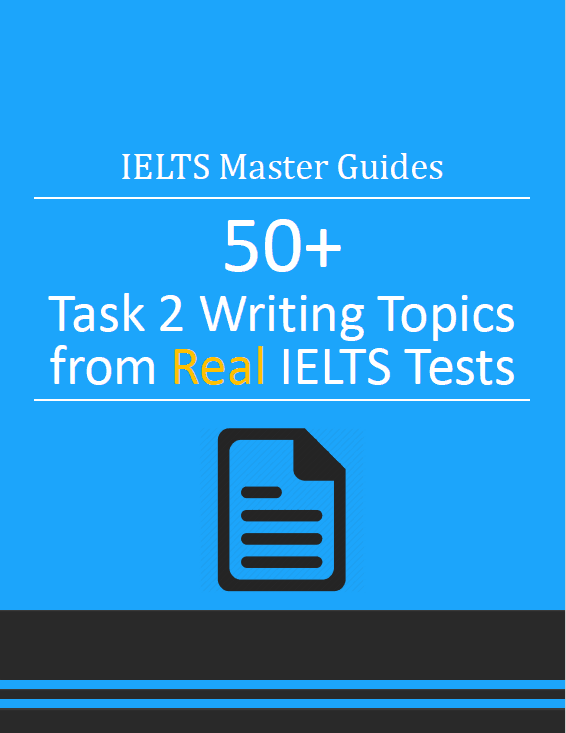 One common problem IELTS students have is the overwhelming number of resources.
With so many different websites, textbooks, and courses, it can be difficult to tell what is high quality and what isn't.
By collecting over fifty IELTS writing task 2 topics and compiling them all into a print-ready ebook, I've done the hard work so you can focus on getting a higher IELTS score.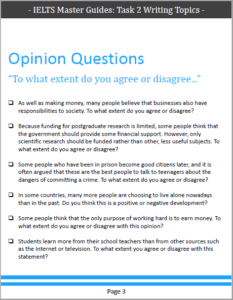 Today we're releasing our first IELTS Master Guide:
50+ Task 2 Writing Topics from Real IELTS Tests
Inside you'll find all four types of IELTS writing task 2 questions in an easy-to-print PDF ebook (complete with boxes you can check as you complete each topic!). For best results I recommend you practice daily to get the score that you want.
If you're interested in receiving this free guide, sign up for the IELTS Master email list below. Feel free to share it with your friends or classmates too!